Submitted by
Fis Assistant
on November 18, 2016 - 3:50pm
Students and faculty gathered in Padelford today for our annual Photo Contest Gala, to enjoy refreshments and hear the announcement of the prizewinners. More than 200 people voted for the twenty finalists, and below are their top three choices. Congratulations and thank you to everyone who submitted to the contest! Come visit the halls of Padelford outside French & Italian Studies to see all finalist photos displayed on the walls.
FIRST PLACE: Martha Girman, "The Bridged Blue," Gaeta, Italy. LSJ in Rome.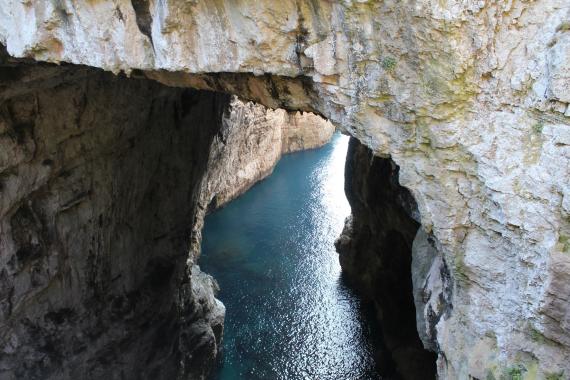 SECOND PLACE: Melissa Guzman, "Gondola Ride in Venice," Venice, Italy. LSJ in Rome.
THIRD PLACE: Tiana Neuerberg, "La ville en Rose," Toulouse, France. CIEE Toulouse Summer Language and Culture Session II.
CHAIR'S CHOICE AWARD: Maksym Matviichuk, "Clouds," Castello, Venice, Italy. Architecture in Rome 2016: Food City.